Who We Are
Healthcare Fraud Specialists
Steck Consulting has worked closely with federal, state and private attorneys on scores of healthcare fraud matters, contributing to investigations, settlements and prosecutions. We have helped to recover over $4 billion by integrating and analyzing plaintiff, defendant and third-party data sets to model liability and calculate damages.
Analysis Staff
Every Steck Consulting analyst has experience and expertise in providing clients with valuable insights into large and complex data sets. With backgrounds ranging from image and signal processing to bioinformatics and genomics, our staff's diverse experiences analyzing vast, complicated, and interrelated information provide a multi-disciplinary perspective to every project.
The members of our analysis teams organize and analyze terabytes of data, create order out of chaos and find the answers to our clients' trickiest questions. Because we're often looking for needles in haystacks, our staff employs creative problem solving, intuition, patience, tenacity, and an eye for the tiniest of details. Our analysts actually look at the data, explore anomalies until they're resolved, and double- and triple-check their work.
Management and Leadership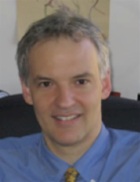 Ruben Steck, president and founder of Steck Consulting, has over twenty years' experience providing innovative algorithmic and methodological solutions to clients' complex and large-scale data challenges. Mr. Steck has expertise in developing models of liability and calculating damages in a wide variety of areas, specializing in the investigation and quantification of fraud in the public health care sector.
Mr. Steck develops methods of combining and integrating data from a variety of sources (including plaintiff, defendant, and third parties) to deliver a more comprehensive view of complex and subtle behavior.
Mr. Steck provides operational management and company and technical leadership, consults with clients, develops analytic methodologies, and presents results.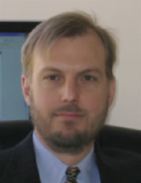 Ian M. Dew, partner, has over twenty years of experience in data analysis and software research and development. Prior to joining Steck Consulting in 2004, Mr. Dew was a senior scientist at Celera Genomics and a member of the team that assembled the human, mouse, mosquito, fruit fly, and several microbial genomes.
Mr. Dew has led numerous projects supporting public and private sector attorneys, analysts and investigators. He has collaborated closely with clients through all phases of investigations and litigation and supervised and performed all levels of analytical work.
Mr. Dew provides project and technical management, leads all price reporting and bundling analyses, and oversees IT and infrastructure efforts at Steck Consulting.